Erik Storck » Chalk Talk Season 3 Episode 10
The video you are looking for has not finished processing.
Please check back in a few minutes.
Chalk Talk Season 3 Episode 10
2244 views
X
After making your selection, copy and paste the embed code above. The code changes based on your selection.
320x180

400x225

480x270

560x315
Please login to add this video to your favorites. If you do not have an account, register here. It's free!
Uploaded by Chris Love | on Sailgroove | May 13, 2010
This week, Chris and Erik look back at the last of the qualifying weekends and look ahead to Nationals, specifically to the race for ICSA College Sailor of the Year and ICSA Quantum Female Sailor of the Year.
Also, check out the new official website for Nationals, 2010nationals.collegesailing.org.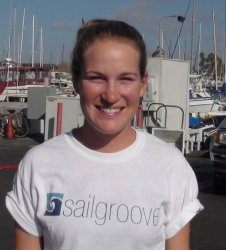 Win a Sailgroove T shirt!
Chris and Erik are tied 5-5 in predictions. At the end of the season, one will outscore the other. What should the winner get? What should the loser have to do? Leave your suggestions below and if they pick yours, you win a Sailgroove T shirt!
You must be logged in to be eligible to win. Sign up here for a free account.)
Be sure to check out US SAILING's resource for college sailors: college.ussailing.org.