Do we have your attention? We had the opportunity of a lifetime today! Channel Ten in Australia, the official broadcaster of the Perth 2011 Worlds, decided to do a background story on the top US 49er team in the lead-up to the event. We met them at the helipad at 7:15 AM and took a helicopter ride down the coast to the Leeuwin Estate Winery in Margaret River.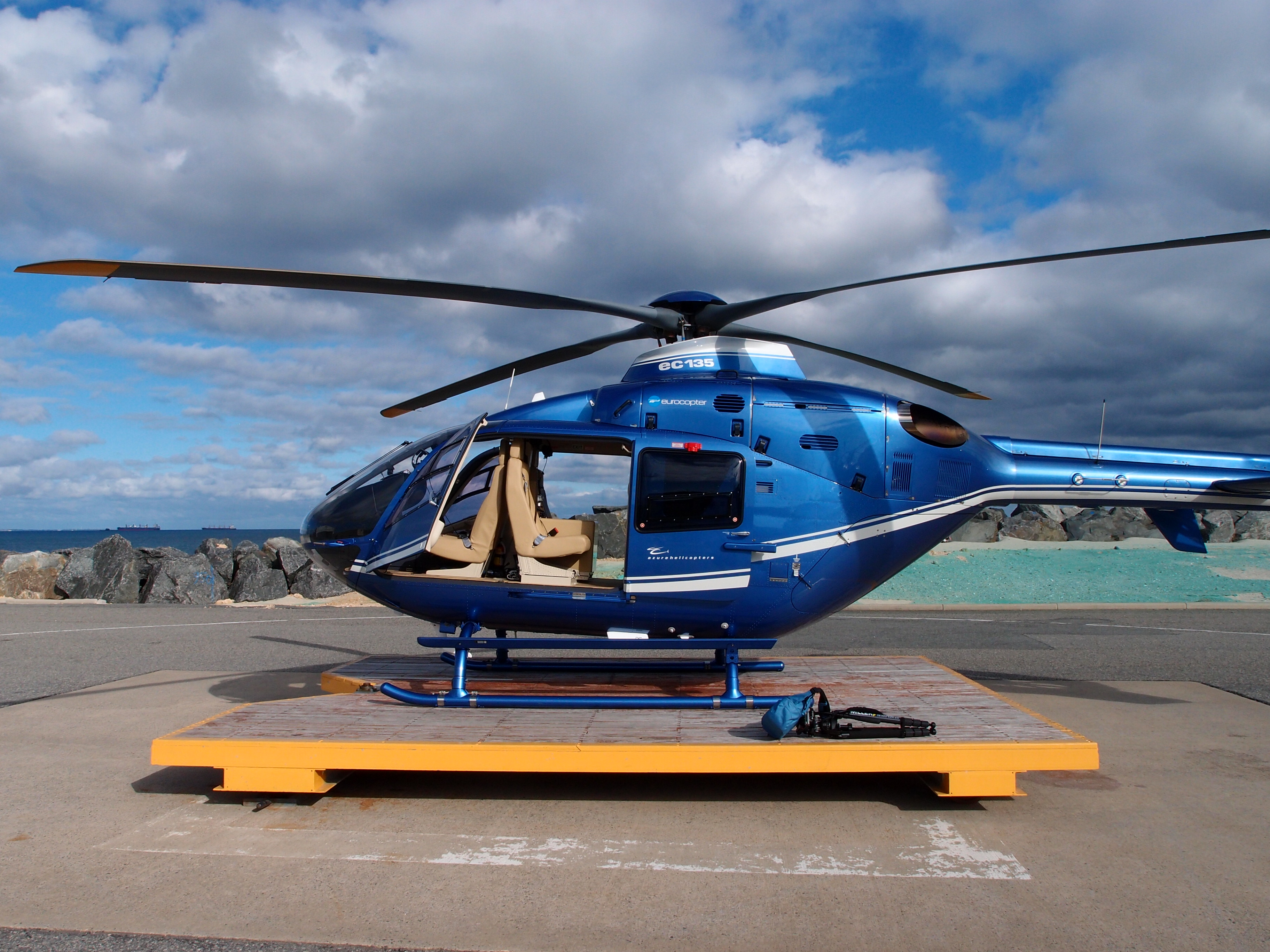 Trevor nor I had ever been in a helicopter. Flying out over the course areas was awesome. Our pilot pointed out all the points of interest between Fremantle and Margaret River, including a Navy base, the best surf spot in Australia (apparently), and loads of golf courses. At one point, upon the report of a shark sighting from the back of the chopper, the pilot made a hard banking 180 degree turn (we didn't see the shark). We were glad it was on the way there before we had brunch! Finally, the sensation of coming straight down, a hundred feet from the trees onto the lawn at the winery was incredible. At Leeuwin Estate, the owner gave us a personal tour and tasting before we all sat down to brunch. The Chardonnay was out of this world; keep an eye out for it in the States!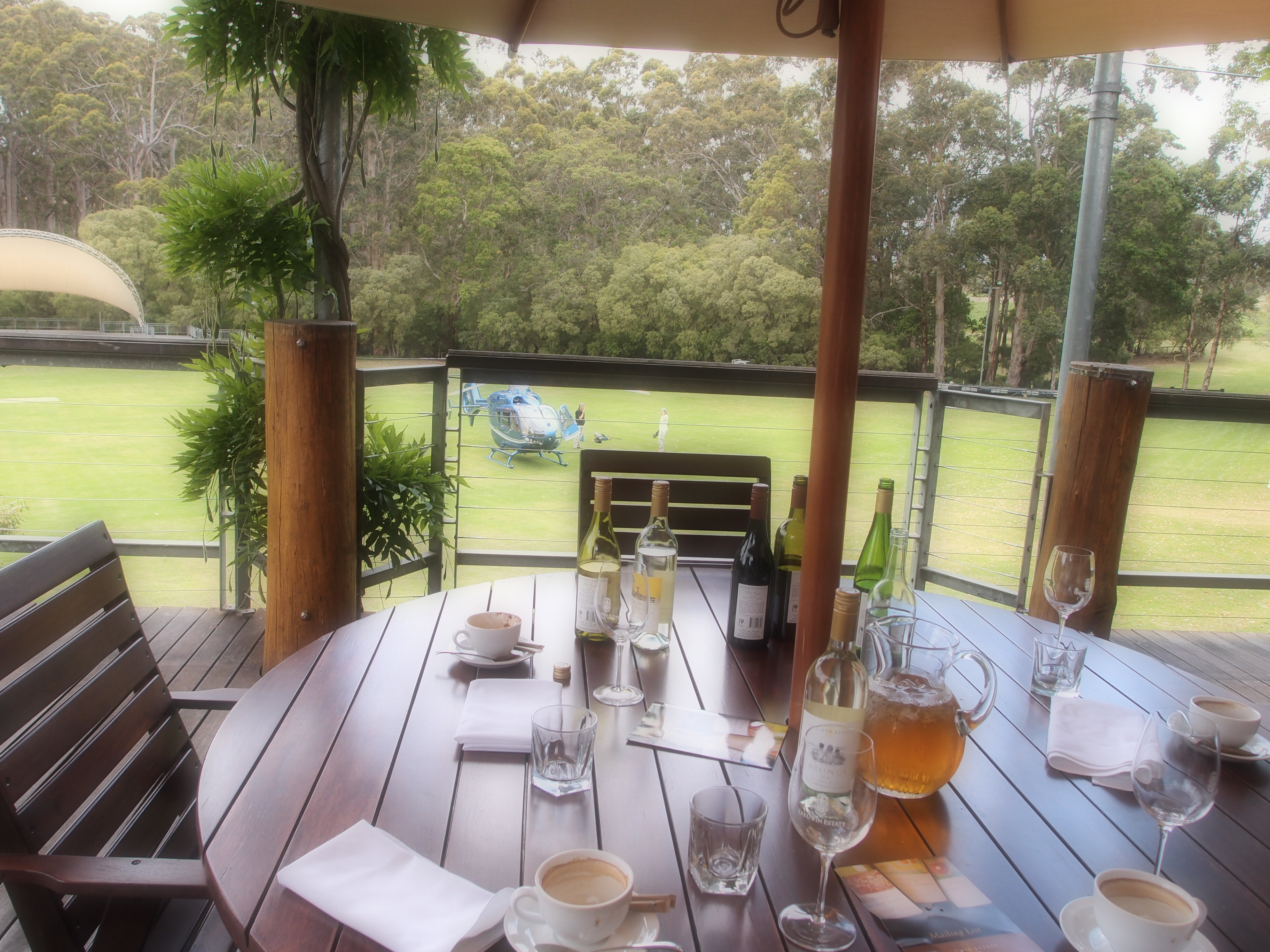 The shoot will be out in Australia this Saturday or Sunday. The final product should be entertaining to say the least!
Upon returning to Fremantle at the end of the day, we circled some of the 49ers that were out training and spotted some of our USSTAG teammates in other classes. To top it all off, we went sailing in the afternoon! It was a nice 15-17 knot sea breeze, and we had a blast!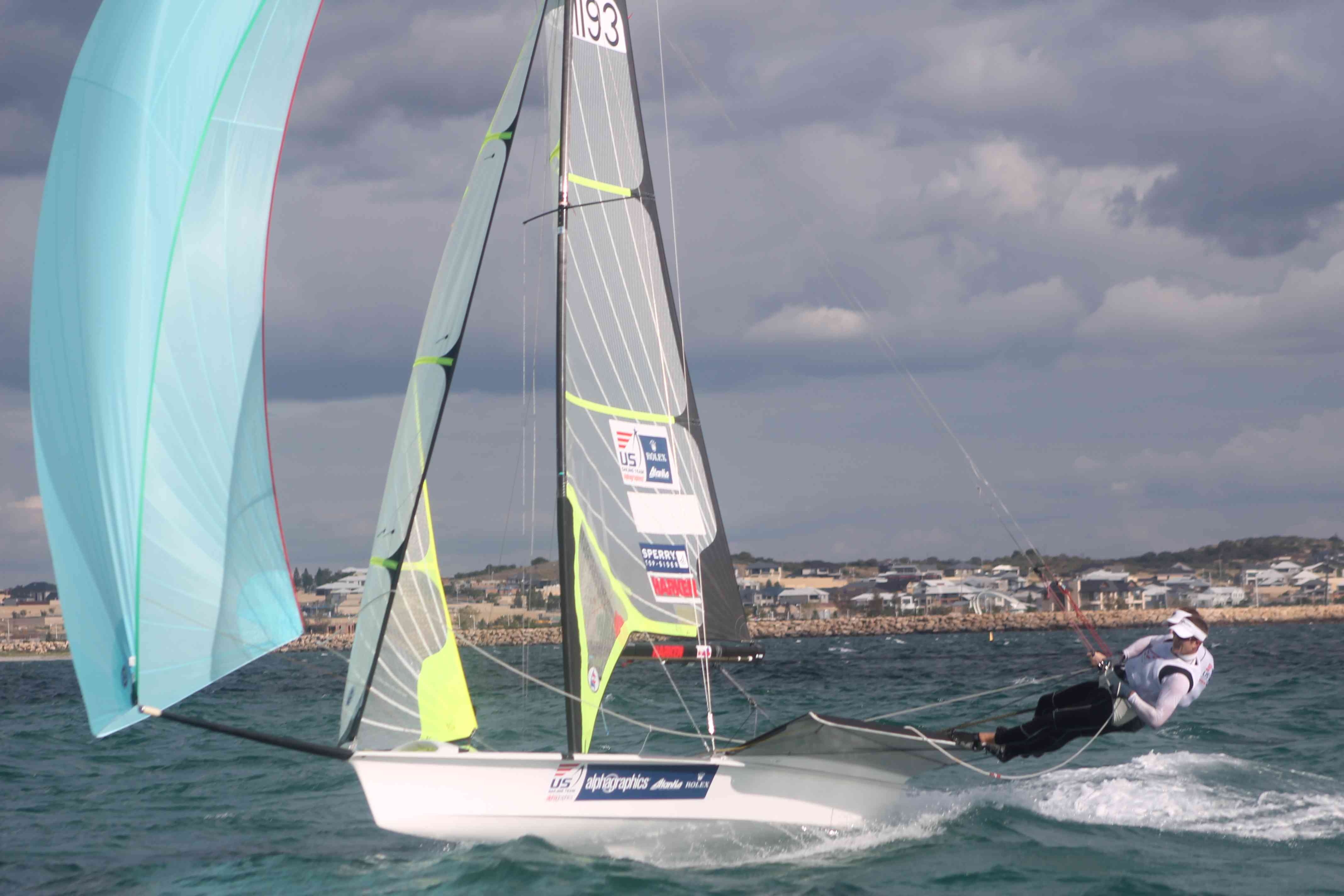 All in all, it's going to be a tough day to beat here in Fremantle, but some good days of racing next week could certainly come close.
We would like to thank of our supporters and sponsors, including Sperry Top-Sider. Thanks also to the sponsors and supporters of the US Sailing Team AlphaGraphics especially our title sponsor AlphaGraphics and Gold Partners Atlantis and Rolex. We would never be able to have experiences like today without so much support at home.
Erik
Storck Moore Sailing
Updated on May 19, 2013, 3:21am